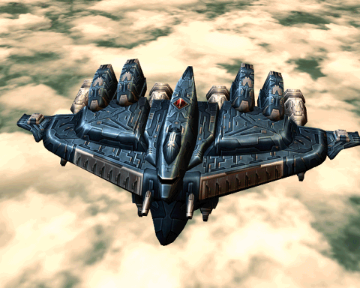 BS-02 is the boss of stage 2 in Raiden III. A variation of this boss appears as a midboss in Raiden IV and Raiden V.
The BS-02 is a airship, not unlike the Flying Fox and Albatross. It has two guns on the tip of it's wings which can be destroyed, as well as two frontal guns. After taking enough damage the boss will flip, revealing four guns on it's back and sweeping the screen with bullets. During the two phases of the battle the boss will constantly release flying homing drones after the player.
Ad blocker interference detected!
Wikia is a free-to-use site that makes money from advertising. We have a modified experience for viewers using ad blockers

Wikia is not accessible if you've made further modifications. Remove the custom ad blocker rule(s) and the page will load as expected.