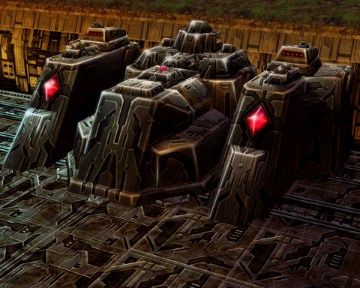 BS-07 is the final boss from Raiden III.
Before facing the boss, you have to take down a series of turrets and flying enemies. The boss itself is a large fortification with guns on it's upper portion. It will initially attach two extra walls on it's sides which raises it's firepower. Once the side walls are destroyed the boss will start releasing red crystals, three to each side which are replenished whenever they're destroyed. Upon taking enough damage the boss will finally reveal the central Red Crystal, which will spin madly and shot bullets all over the place in fast and tough to maneuver patterns.
Ad blocker interference detected!
Wikia is a free-to-use site that makes money from advertising. We have a modified experience for viewers using ad blockers

Wikia is not accessible if you've made further modifications. Remove the custom ad blocker rule(s) and the page will load as expected.