| | |
| --- | --- |
| | This article is a stub. You can help Raiden Wiki by expanding this page and giving a better description and more information. Remove this template from this article once more information, detail, and description have been added. |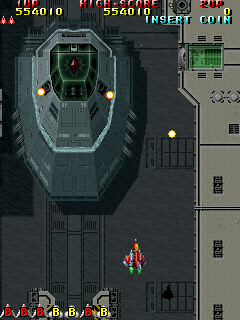 Battle Axe is the boss of stage 3 in Raiden II.
Battle Axe is a naval battleship, equipped with lots of guns over it's body which can be destroyed. The Red Crystal is protected by a green glass dome, which when destroyed will also reveal a three-barreled cannon. The boss will also be helped by small turrets on the platforms to the sides.
Ad blocker interference detected!
Wikia is a free-to-use site that makes money from advertising. We have a modified experience for viewers using ad blockers

Wikia is not accessible if you've made further modifications. Remove the custom ad blocker rule(s) and the page will load as expected.