| | |
| --- | --- |
| | This article is a stub. You can help Raiden Wiki by expanding this page and giving a better description and more information. Remove this template from this article once more information, detail, and description have been added. |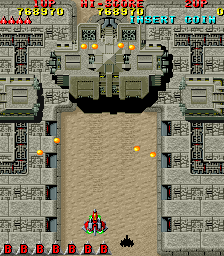 Gijido is the boss of stage 4 in the original Raiden, and the first fortress-type boss in the series.
Gijido is a large barricade structure equipped with guns. It has two moving turrets on each side which add to it's firepower and can be destroyed. The boss itself can also move up and down while shooting.
Ad blocker interference detected!
Wikia is a free-to-use site that makes money from advertising. We have a modified experience for viewers using ad blockers

Wikia is not accessible if you've made further modifications. Remove the custom ad blocker rule(s) and the page will load as expected.