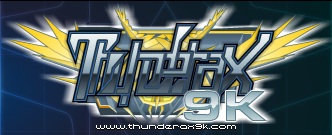 Stand as a lone starfighter against an endless tide of enemies from across the galaxies. Shoot down everything that moves and collect powerups to unlock massive firepower potential!

The one who make this game is Go0gley who actually made Raiden X.
Ad blocker interference detected!
Wikia is a free-to-use site that makes money from advertising. We have a modified experience for viewers using ad blockers

Wikia is not accessible if you've made further modifications. Remove the custom ad blocker rule(s) and the page will load as expected.